Climb and Dine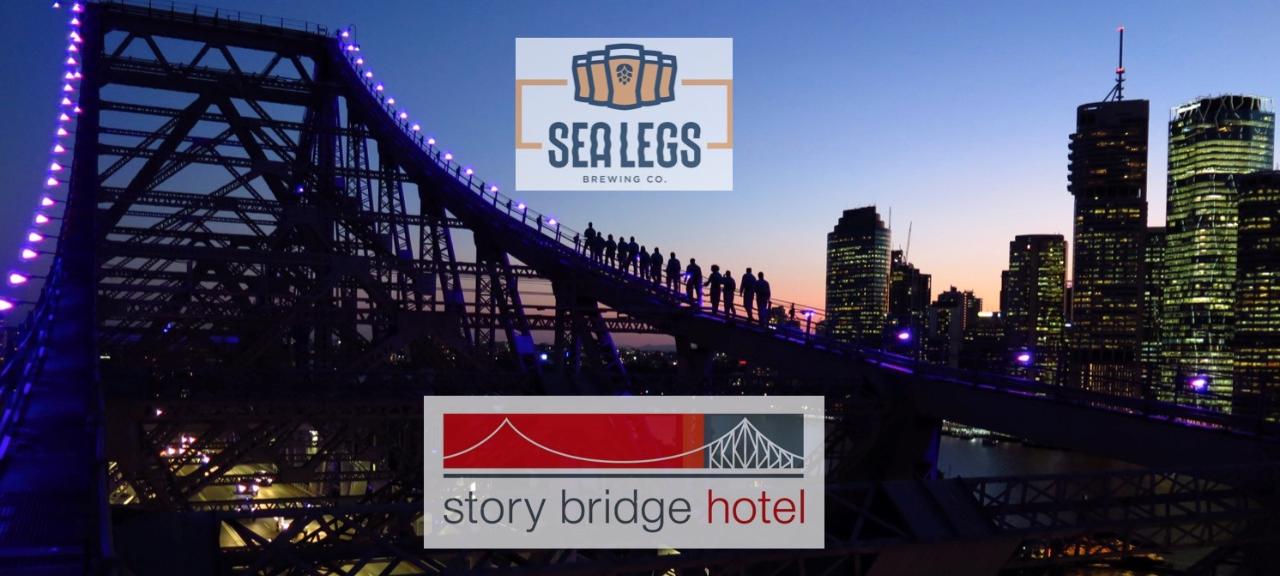 Duration: 2 Hours (approx.)
Location: Kangaroo Point, QLD
Product code: CLIMBDINE
Climb & Dine begins after sunset and captures the sparkling lights from the CBD and the vast canopy of Brisbane's skyline. Descend under the multi-coloured LED lighting system and enjoy a delicious guilt free post climb feast at either the Story Bridge Hotel or Sealegs Brewery, both of which are a 2 minute walk from the Story Bridge base camp. With a wide ranging menu to suit everyone you can have a good quality pub meal like a chicken burger & chip or you can get something a little bit fancy like three cheese risotto balls – all included in your climb ticket!
Hurry, the food is hot and price is even hotter. Spaces for these climbs will sell out fast!
Downtown Adventure
The adventure begins at our Climb base camp, directly under the Story Bridge itself. After a quick pre-climb brief, you'll depart our base and ascend a spiral staircase that leads to the start of our suspended walkway directly beneath the Bradfield Highway (Australia's shortest Highway).
From here you're connected to our climb line for the entire climb and you'll start the journey along the suspended walkway to the base of the southern pylon, learning about the colourful history of the Story Bridge and Brisbane.
By now you should have warmed up – because it's climb time! Start the climb up through the inner Eastern bridge arm, climbing level with one of Brisbane's busiest commute points and then ascending straight up the south-eastern cantilever arm that stretches over the Brisbane River and reaches up into the sky. Before you know it you're celebrating with your climb group on the summit platform, where you'll get your bearings and some fun facts about the amazing 360 panoramic before you.
From the Eastern side of the top platform you'll transfer over to the Western side for a final climb group photo before your descent back to our Climb Base.
Once you're back at base camp you'll be able to enjoy a (relatively) guilt free treat on us – Choose to eat at either the Story Bridge Hotel or the Sealegs Brewery (both only a 2 minute walk down the street). Our team will give you the voucher for a free meal and off you go. Our partners will be waiting to serve you when you get there, no fuss, no hassles, just an easy way to enjoy a night in Kangaroo Point.
Every climb to the top includes a group photograph, with additional individual photographs available for purchase.
If your climb is washed out due to bad weather, we can either give you the dinner voucher and reschedule you for one of our normal climbs minus the meal OR you can reschedule for our next Climb & Dine night.
FAST FACTS
Duration: 1 hour 40 minutes
hours
Group size: 14
(max)
Steps: 1,138